Predator BK3SW Break Cue Sport Grip
Purchase and earn 46 K points
FASTER, STRONGER, AND MORE POWERFUL.
After more than two years of research, extensive testing, and feedback from top Predator Pro's, Predator has once more created the world's best break cue. Featuring more than a dozen design evolutions from the famous BK2, the new BK3 deploys even more power on the critical first-shot. The motive is clear: kill the competition.
• Break-Balanced weight distribution
• BK3 shaft with carbon fiber reinforcement
• Four piece butt construction
• Uni-Loc® Quick Release™ Joint
• Precision Uni-Loc® Weight Cartridge System
• Low friction matte finish
Purchase and earn 46 K points
Break-Balanced weight distribution

What is Break-Balanced? The result of extensive research and testing conducted with top professional players. By increasing strength and stiffness without adding weight, the balance point of the cue was tuned to generate more power with less effort.

Shaft Carbon Reinforcement

The new carbon fiber reinforcement inside the BK3 shaft provides increased strength without adding weight. The result, a Break-Balanced cue that delivers more force to the cue ball with even better accuracy.

4-piece Butt Construction

Less is more. The four-piece butt construction eliminates the need for a joint in the middle, while maintaining strength. This reinforced construction transfers energy seamlessly while providing a solid feel.

Uni-Loc® Weight Cartridge Kit

This precise tuning system provides up to 30 possible weight combinations for unmatched precision. Eight weights are available: 0.1, 0.2, 0.3, 0.4, 0.5, 0.7, 1, 3 oz. Detachable tool handle for at-home or on-the-go tuning. This kit is sold separately.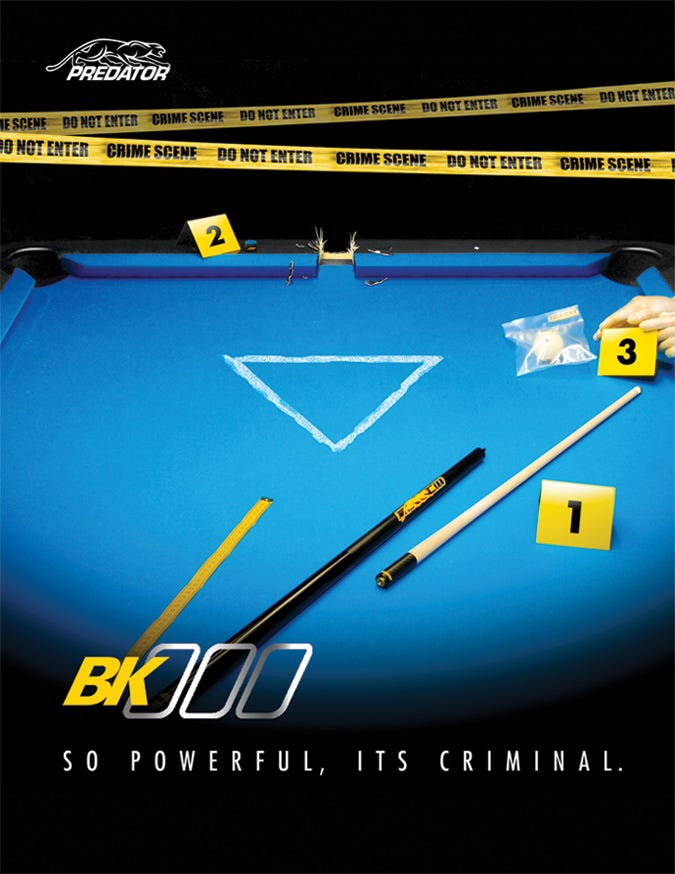 Purchase and earn 46 K points
Specifications

| | |
| --- | --- |
| Manufacturer | Predator |
| Warranty | Lifetime Warranty (Limited) |
| Cue Type | Break Cue |
| Wrap Type | Synthetic Grip |
| Cue Design | Painted |
| Cue Joint | Uni-Loc Quick-Release |
| Shaft Taper | Pro |
| Tip Diameter | 12.75 mm |
| Cue Tip | Predator Carbon |
| Cue Extension | None |
| Joint Protectors | Not included |
Check items to add to the cart or
More from this brand