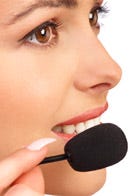 ORDERING
INTERNET OR PHONE ORDERS WELCOME
Orders can be made through this website 24/7, or if you are having trouble you can use our Contact Us form, or call us at +33(0)972.332.136 on Monday, Tuesday, Thursday and Friday 9h30 to 12h30 and from 14h to 17h00 and on Wednesday 9h30 to 12h30 Paris time. We will take your order over the phone or call you back to take your order.
PAYMENT & SECURITY
WE ACCEPT
We accept the following payment methods: Visa, MasterCard, American Express, Bank Transfers, Paypal, SEPA, iDeal, Sofort, Giropay, and Kozoom Gift Cards. Personal checks are only accepted if they are from a french bank.





SECURE PAYMENTS
In order to ensure the highest level of security, your online payments are secured using complex SSL encryption and the new 3D secure process for VISA and MASTERCARD. We outsource our payment processing to a much larger company called Adyen to ensure that you benefit from the highest level of security and the latest technologies. None of your credit card information is stored on our server.
SHIPPING & DELIVERY
IMPORTANT:
In order to make the delivery easier for the carrier and faster for you, it is critical to include the phone number and name of the recipient when you order. We also recommend that you don't ship packages to postal boxes.
FREE SHIPPING ABOVE 150€* TO ALL EUROPEAN UNION COUNTRIES
We ship accessories for free to all European Union countries when your order total is over 150€.
The eligible countries are the following: Austria, Belgium, Bulgaria, Croatia, Cyprus, Czech republic, Denmark, Estonia, Finland, France, Germany, Greece, Hungary, Italy, Ireland, Latvia, Lithuania, Luxembourg, Malta, Monaco, Netherlands, Poland, Portugal, Slovakia, Slovenia, Spain, Sweden, United Kingdom.
Clubs get free shipping to the above countries when the order is above 300€. The free shipping offer does not apply for Wholesale accounts.
*Exceptions apply for large items such as pool tables or foosball tables.
ORDER TURNAROUND & SHIPPING TRANSIT TIMES
Product availability: The availability of the products is mentioned on the product pages. In Stock items usually ship within 48h. Some items indicate a longer lead-time that corresponds to the time we need to get this item in stock before it can ship to you.
Standard size packages: We work with the Postal office for standard size packages. This allows us to ship everywhere in the world at the best rates. Transit times are the following:
- France: 48h delivery with Colissimo or 24h delivery with Chronopost
- International: Varies between 5 to 10 days from the shipping date (where you receive an email notification with the tracking number).
Multiple shipments: As we ship from different warehouses, it is possible that you receive several different packages depending on the items you order.
Heavy items: We use different freight carriers for heavy items such as billiard tables and foosball tables. It usually takes up to 5 days to prepare these items for shipping and another 5-8 days for shipping. So on average, count on a two-week delivery timeframe from the day where you place your order for these large items.
*Delivery time given as an indication.
IMPORT TAXES
For merchandise shipped outside of the European Union, the recipient of the merchandise is responsible for any import duties and taxes that may apply. The amounts of these taxes and duties vary depending on each country's import laws. Kozoom Store doesn't have access to that information for each country. It is therefore the responsibility of the buyer to research the appropriate information on import taxes and duties for his country.
ORDER TRACKING
EMAILS NOTIFICATIONS
You will receive automated email notifications at each step of your order:
- Order confirmation
- Invoice
- Shipment confirmation with a tracking number
TRACKING YOUR ORDER IN "MY ACCOUNT"
If you have created an account, you can connect to My Account at any time and view the status of your order, including the tracking number if your order has shipped. Just login to My Account and go to the "My Dashboard" or "My Orders" tabs and click on your order to view its status and tracking information. If you do not remember your password, simply enter your email address and click on the "Forgot your password?" link.
CAN'T FIND YOUR PACKAGE TRACKING INFORMATION? CONTACT US
If there's an issue with your package or if you can't locate the tracking information, feel free to contact us through our contact form or call us at +33(0)972 332 136 on Monday, Tuesday, Thursday and Friday 9h30 to 12h30 and from 14h to 17h00 and on Wednesday 9h30 to 12h30 Paris time.
RETURNS, REFUNDS & EXCHANGES
30 DAYS - SATISFIED OR EXCHANGED
We'll take a cue back, even if it is chalked. So chalk that cue and try it!
Nothing compares with trying a product to see if it meets your expectations. We understand that and that's why we will let you try a product Risk-Free. In the event where you would not be satisfied with your purchase, you have 30 days from the invoice date to return the product to us for exchange. Customers are responsible for the shipping charges to send the product back to us unless we shipped an incorrect item. This guarantee does not apply to books, DVD's or downloadable Divx files. Returned products must be returned to Kozoom Store in perfect resale condition. A damaged or customized product will not be exchanged.
YOUR SATISFACTION IS IMPORTANT TO US
Your package is lost? Your package is damaged? A product has a warranty-related defect or issue? Our team is there to help you in case of a problem. Please login to My Account and create a ticket in the "Help Desk" tab, or use our Contact Us form if you have any questions on need any help. You can also reach us at +33(0)972 332 136 on Monday, Tuesday, Thursday and Friday 9h30 to 12h30 and from 14h to 17h00 and on Wednesday 9h30 to 12h30 Paris time.
RETURN INSTRUCTIONS
To return a product to us, please make sure that it is well packaged and insured adequately. Don't forget to include a note with your name, phone number, email, return address, and the reason why you are returning the product. This will be useful to get back to you when we receive your product. If it is a return for a refund or exchange, please include a copy of the original invoice. Our return address is Kozoom Store, 10 rue des frères Montgolfier, 33510, Andernos, France, and please make sure to include our phone number on the shipping label +33(0)972 332 136.
CLUBS
You are the head of an association or a pool room and you would like to place a grouped order for your players and your room equipment? Kozoom Store makes it easier for you and will give you a "Club" access to the website that allows you to place group orders and get discounts. Please contact us to set up your account at +33(0)972 332 136 on Monday, Tuesday, Thursday and Friday 9h30 to 12h30 and from 14h to 17h00 and on Wednesday 9h30 to 12h30 Paris time, or using our Contact Us form.
Please note that all invoices will be established in the name of the association or company and that the billing address and the payment method need to match the address of the Club. In no case can an individual cannot receive the same conditions as a club.
PRIVACY & ACCOUNT INFORMATION
At Kozoom Group, we respect your privacy. The information that you share with us will not be sold to 3rd parties for any reason. The personal information collected by Kozoom Store is necessary for your information to be processed by Kozoom Store or its suppliers.
According to the french law 'Informatique et Liberté 78-17 of january 6, 1978", you have a right to access, edit, oppose and delete your account information at any time. To do so, please log in to My Account where you can edit your personal information at your leisure. If you do not wish to receive our newsletters anymore, go to the "Newsletter Subscriptions" tab in My Account and unsubscribe. If you do not remember your password you can enter your email address and click on the "Forgot your password?" or "Help" link to receive a new password by email.You can also contact us by mail at Kozoom Store - 10 rue des frères Montgolfier - 33510 Andernos - France or by phone at +33(0)972 332 136.
CONTACT US
By email: using our form
By phone: +33(0)972 332 136
Monday-Tuesday-Thursday-Friday 9:30AM-12:30 and 2-5PM
Wednesday 9:30AM-12:30 Paris time.


Kozoom Store
10 rue des frères Montgolfier
33510 Andernos-les-bains
France
R.C.S. Bordeaux 523 781 540